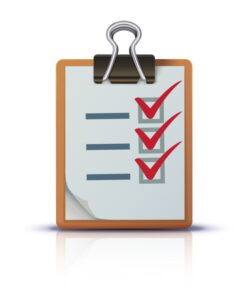 Maintenance is a service that both your air conditioner and your heater benefit from. You benefit from scheduling this service each year too, specifically with money saved from reduced energy use. But as we head into spring, you may be wondering whether your heater or your AC could use this service more. We can help you determine which system needs a tune-up and explain why that tune-up is well worth your time and money.
For Your Air Conditioner
Technically, spring isn't even here yet. However, this doesn't mean you can't get air conditioning maintenance in Shasta Lake, CA ahead of schedule. Getting maintenance done early only stands to save you time and money.
Maintenance can help improve the energy efficiency level of your air conditioner, ensuring that you can run your system without high bills when the hot weather hits. It can also ensure that the risk of repair needs and early replacement is reduced too.
For Your Heater
The idea of getting maintenance done on your heater may seem like a waste at this point in the year. After all, we're headed for warmer weather, not colder. However, this doesn't mean that you won't benefit from getting a late tune-up for your heater.
For one thing, maintenance at the end of the heating season helps ensure that your heater is ready for the next bout of cold weather, whether it's next fall or next week.
It can also help if you forgot to schedule maintenance for your heater this last fall. We know that things come up and maintenance can be missed. You shouldn't just wait for a problem to pop up though. Getting late, end-of-season maintenance is going to offer the same benefits as it would at the start of the season.
For Your Heat Pump
We haven't forgotten the difference a heat pump makes. This one system serves both your heating and cooling needs. However, just because you only need one system rather than two doesn't mean it cuts your maintenance needs in half.
Heat pumps need maintenance twice a year, once for the heating season and once for the cooling season. Your system needs to be ready to perform all year long after all. This makes maintenance even more important since you stand to lose all of your comfort control if your heat pump fails.
Along with this, maintenance for your heat pump ensures that it'll provide the optimal energy efficiency that it should provide.
Join Our Maintenance Program and Never Miss a Tune-Up
Want to make sure that you get the maintenance that your HVAC systems need? Signing up for our Redding Heating & Air Maintenance Program can be a great way to ensure you never miss an appointment. We'll let you know when it's time to book your next tune-up. We also offer other benefits to members such as 24/7 emergency services and discounts on parts for repairs.
Contact our team today at Redding Heating & Air to schedule your HVAC system maintenance. Giving You the Comfort of Your Home!