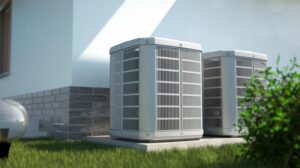 If your air conditioner is showing signs that it is on its last leg, then fall truly can't come quickly enough. The problem is that California weather can be tricky and we are likely to see the occasional heatwave even after it is officially deemed "fall."
You need a working air conditioner, end of story. But an old, malfunctioning system just isn't going to cut it on those 80 to 100° days. If you need an AC upgrade, we advise getting an appointment booked ASAP. The sooner you start the process, the sooner you can enjoy a reliable and effective air conditioner again.
Here are the signs that it is time to get started on an AC replacement in Redding, CA.