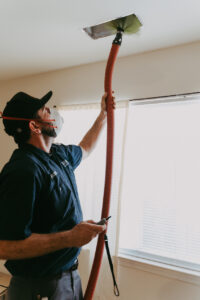 Have you ever looked inside of your air ducts? That might be impossible due to how closed off they are, and for good reason. You don't want any outside contaminants getting into your air ducts, just like you wouldn't want any inside contaminants getting out. However, we'd bet that if you took a good look inside of your air duct system, you wouldn't like the sight.
Dust, debris, hair, pet dander … You name it! These are all contaminants that can riddle a duct system and cause problems in the future. While they might not immediately cause health concerns or indoor air quality issues, they can influence the energy efficiency of your comfort systems, from heaters to air conditioners.
Interested in duct cleaning? Great! Now let's discuss when might be the right time to invest in this kind of service, and highlight some of the reasons why it's just that important.