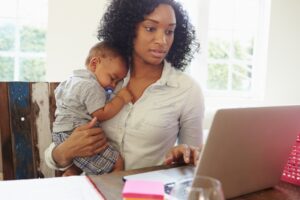 The holiday season is wrapping up but the winter weather is nowhere near done with us. We still have months of cold weather to get through which means that an operable heater is still a highly important asset.
Now that things have quieted down around the house it is time to take a breath and take stock of how well your heater is working. Is it doing things right? Or has it begun to struggle to do its job? Be on the alert for any of the following signs of trouble to determine if you need expert heating repairs in Redding.
5 Warning Signs Your Heater Needs Professional Service
We want to be clear that your heater should be serviced by a professional. You never want to make a DIY attempt at repairing a malfunctioning heater on your own as this can lead to added damage to the system and even harm to yourself! Here are the signs that you need to reach out to our team for repairs.
Odd noises: As we said, things are quiet as the holidays wind down. However, this makes it the best time to listen more closely to the sounds in your house. Has your heater begun to make new noises? If so, then you may need a technician to repair it. Reach out if your system begins to make noises like rattling, hissing, screeching, clanking, or buzzing.
Odd smells: If you can't hear odd noises, then maybe your nose is letting you know that something went wrong. Smelling certain things while your heater is in operation can indicate a variety of issues that require repairs. You may notice rotten egg smells, the scent of burning dust, or even an acrid odor that warn syou something is wrong.
Poor airflow: Your heater needs steady airflow in and out of it to heat up your home. If there is poor airflow exiting your vents that isn't resolved with a filter change, then you may have a bigger issue on your hands that will require repairs to resolve.
Cold air temperature: You're running your heater, not your air conditioner. So why is the air that is blowing into your home cold? Something is wrong with your heater, that's why! A heater blowing cold air may have issues with its fuel source, electrical connection, or even its temperature detection.
High energy bills: Your energy bills will fluctuate when you use your heater. However, it shouldn't take a huge leap upward in one month of regular use. If this is the case, you'll need to have your heater examined before it costs you even more while offering even less.
Whether you notice these or other warning signs, our team can provide solutions. We have serviced a variety of heaters over the years which means there is plenty that we are experienced in handling.
Giving You the Comfort of Your Home. Contact the experts at Redding Heating & Air to schedule your repairs.