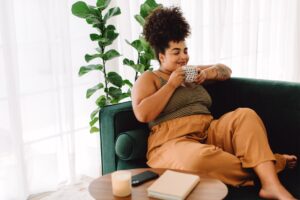 Energy efficiency … Year-round comfort … Powerful heating and cooling … What's not to like?
Welcome to the Daikin Fit! This system is a top-of-the-line product developed by one of the best heat pump manufacturers on the planet: Daikin. Today, we're going to go over why these products are so good for customers who are looking to replace their old air conditioning or heating systems, or for homeowners looking for an upgrade they can be proud of. The Daikin Fit represents everything new and improving in the HVAC industry, and we're here for it!
To make this blog post a bit more exciting, we're also offering a promotion of $250 off a new system installation plus an additional $1,100 instant rebate on a Daikin Fit specifically. Put more cash in your pocket and more comfort in your home by calling our team or reading the rest of this post!
Heat Pumps Made Simple
Heat pumps can look like daunting systems, especially with the coverage they've been getting in the media. When we talk about eco-friendly comfort solutions, heat pumps are on the top of the list. They're sleek, popular, work through every season, and they're all-electric. This means they're an eco-friendly way to reduce your energy bills and keep your home comfortable without much fuss.
However, when confronted with the question of "Which heat pump should I buy?" this is where customers can get lost. There are several different models from different companies that do different things. How can you possibly know which is the best for you?
Well, the Daikin Fit is a perfect place to start for homeowners who are just making the switch now into heat pump technology. They're efficient, powerful, produced by one of the best brands in the industry, and they're now more affordable than ever.
Exceptional Efficiency with Inverter Technology
A Daikin Fit is an inverter air conditioner during the spring, summer, and fall months. This means you get powerful whole-home cooling for a fraction of the price due to how efficient it can be.
An inverter motor basically allows the system to run on several different levels, instead of just "off" and "on." This means the system does a better job of keeping your home cool without consuming as much energy as a system that has to keep turning on and running high-power cycles.
The inverter mixed with the regular high-efficiency of a heat pump system makes the Daikin Fit an excellent choice for those concerned with their carbon footprint or their utility bills.
Convenience and Comfort All-Year Round
For those who might be unaware of how convenient and amazing a heat pump like the Daikin Fit really is, let us fill you in.
Heat pumps are systems that move heat from one location to another. They don't create heating or cooling. This means they deposit heat outside during the summer, becoming an air conditioning system. And in the winter, they pull heat indoors, making them a powerful heating device. This leads to powerful year-round comfort from one convenient little box in your home. It feels like magic, but it's science!
We're experts at Giving You the Comfort of Your Home. Contact Redding Heating & Air!