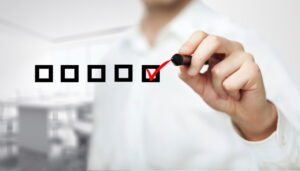 You should be able to run your heater without having to reassess your budget for the entire year. If your heater isn't operating with a good level of efficiency though, you may find yourself faced with heating bills that are just too high.
This may be a sign that you need to schedule repairs for your heating in Red Bluff, CA. But it may also mean that you need to adjust the way you are using your system. We want to help you stay comfortable and keep those monthly bills affordable, so here are some tips that will allow you to keep your energy usage reasonable.
Reconsider that thermostat setting
Is there someone in your home that likes to really push the heater and see how hot things can go? Unless you also run a hot yoga studio, you'll want to keep that temperature setting more reasonable to keep your energy bills down.
The EPA advises keeping the thermostat set to 68° during the heating season. This temperature allows you to keep the house warm without driving up your energy costs. If that is too big of a drop for everyone in your house, then we'd advise turning down the temperature a degree each day to make the transition easier.
Keep doors and windows closed
We all love some fresh air now and then. However, if you are running your heater, then you are better off stepping outside for a minute to enjoy the fresh air, instead of cracking windows or doors. This will keep the warm air you need indoors where it should be and will keep the amount of work that your heater has to do to a minimum.
Change your filter regularly
Keeping clean filters in place for your home heating system will help keep the air flowing into it strong and clean. If you haven't made filter changes a regular habit yet, we'd say that this year is the year to make it one.
Filters should be checked and changed every one to three months. This can look like giving your filter a quick look each month and then changing it each month or once every three months depending on how quickly it gets dirty.
Let the sunlight in
Even in the winter season, California sees a good deal of sunlight. This can be used to your advantage. Sunshine carries a lot of radiant heat so letting that light in by opening blinds and curtains can help keep your home warmer and reduce the amount of work your system has to do.
Schedule maintenance each year
Don't forget maintenance! This service can address a variety of small problems and improve your heater's effectiveness and efficiency over the years. That's one of the reasons we also offer a maintenance plan, so you can get the best service and return on your investment.
Giving You the Comfort of Your Home: Contact Redding Heating & Air to get the services you need for your heater.